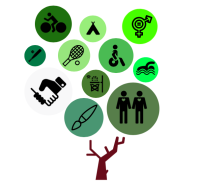 Listen to our city's DIVERSITY
Recently the Minneapolis Park Board has been criticized for being insensitive to cultural issues and even a racist entity.  From my experience in the parks I can empathize with this frustration.  I don't believe that the park system intends to discriminate, but the current systems do not always allow for active discussion.  I believe that listening, truly listening, to the concerns of all groups of people is the first step to action.  As a Park Board candidate and commissioner, I plan to hold consistent listening sessions at local recreation centers, administer surveys, and follow up with concerns that affect our most vulnerable and underserved groups within the park system.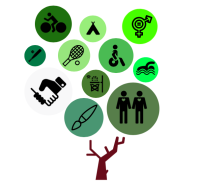 Create high quality YOUTH engagement
The young people of Minneapolis are the future of the park system.  We need to ensure that our youth are effectively engaged in park activities and that we value and support their growth and development.  Sports are the natural vehicle for this engagement and I will improve our youth sports to be more equitable and reliable.  This involves simpler registration, volunteer recruitment and a willingness to compete and/or partner with private entities.  We need to engage our girls more effectively along with our youth of color.  I will fight for better recruitment of young people, encourage parents to get involved with youth sports and spearhead a publicity campaign that helps local parks recruit volunteer coaches.   In addition, we must be equitable across the city and with the surrounding metro.  There is no reason our kids can't compete with kids living in the city and they deserve better than what we are providing.  We CAN do better in this area and this is my primary goal as a park commissioner.
​​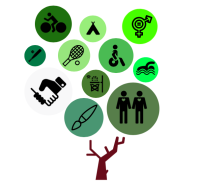 Put $$$ in COMMUNITY parks human resources
It's time to focus on the people in the parks.  When our kids go to the park they interact with park staff and volunteers.  These are the people who are at the heart of Minneapolis Parks.  The park recreation centers and neighborhood parks need people who make a living wage and are dedicated to the mission of the parks.  That starts with our investment through wages, training and career advancement opportunities.  Minneapolis Parks should be a "destination employer" in the Metro area for wages, opportunity and work climate.   We must utilize our staff's talents and skills to positively affect the parks youth and adult programming.  Additionally, we need to ensure that our volunteers that work in the parks are given the power to affect change locally.  Volunteers present our system with a great gift and we need to do a better job of mobilizing and retaining those volunteers over time.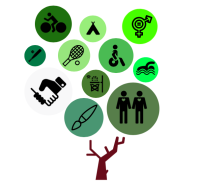 Stronger COLLABORATION with schools
Minneapolis Parks and Minneapolis Public Schools do currently collaborate on a number of initiatives, however, there is much work to be done in this area.  With shrinking budgets on both sides, I believe the parks and schools can work together in a smarter way that encourages monetary savings and better coordinated activities.  Studies show that kids who are engaged in their community are more likely to graduate.  Students who are involved in athletics are also more likely to graduate.  This starts for many youth in our park system, but the pathway breaks down along the way.  With stronger collaboration and better systems the parks can be a true partner with Minneapolis schools on the path to academic and personal achievement.  As a teacher in the school district, I believe I am the best candidate to help improve collaboration between our parks and schools and that any partnership involving the wholistic education of the student is in line with current school district goals and initiatives.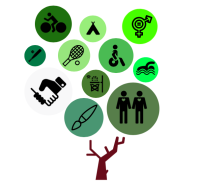 Educate for ecological ACTION
Waste in our parks is a reality that is unavoidable.  As an environmentalist who supports most greening efforts in the city, I am very committed to making sure our parks are not only clean but environmentally responsible.  As a teacher in Minneapolis I have helped organize students to divert nearly 90% of our lunchroom waste from the trash and into recycling or organics.  Students at our school sort waste because the culture of the school expects that action.  By investing in the human resources of recreation centers and ensuring that  sorting bins are managed by staff, we can divert much of the waste that comes to the park.  This takes training and more collaboration.  Hennepin County, the City of Minneapolis and private entities are all possible partners for future training and education og psrk staff and the community.  Parks can be environmental action stations to increase our recycling/composting efforts and reduce our waste citywide.